Shatta Wale's recent remarks about Bulldog, suggesting his former manager was allegedly involved in the murder of the late Fennec Okyere, has opened more cans of worms.
In yet another twist to the allegations, now under police inquiry, a former friend of Shatta Wale has come out with more damning claims against the controversial dancehall musician himself.
According to him, Shatta Wale saw the two budding musicians as a threat to his career and had to take grievous measures to take them out of the way only for him to attend Ebony's funeral to shed fake tears.
In the latter part of his post, Finito said Shatta Wale wishes to have done to Black Sherif what he did to Ebony and Vybrant Fire "but unfortunately you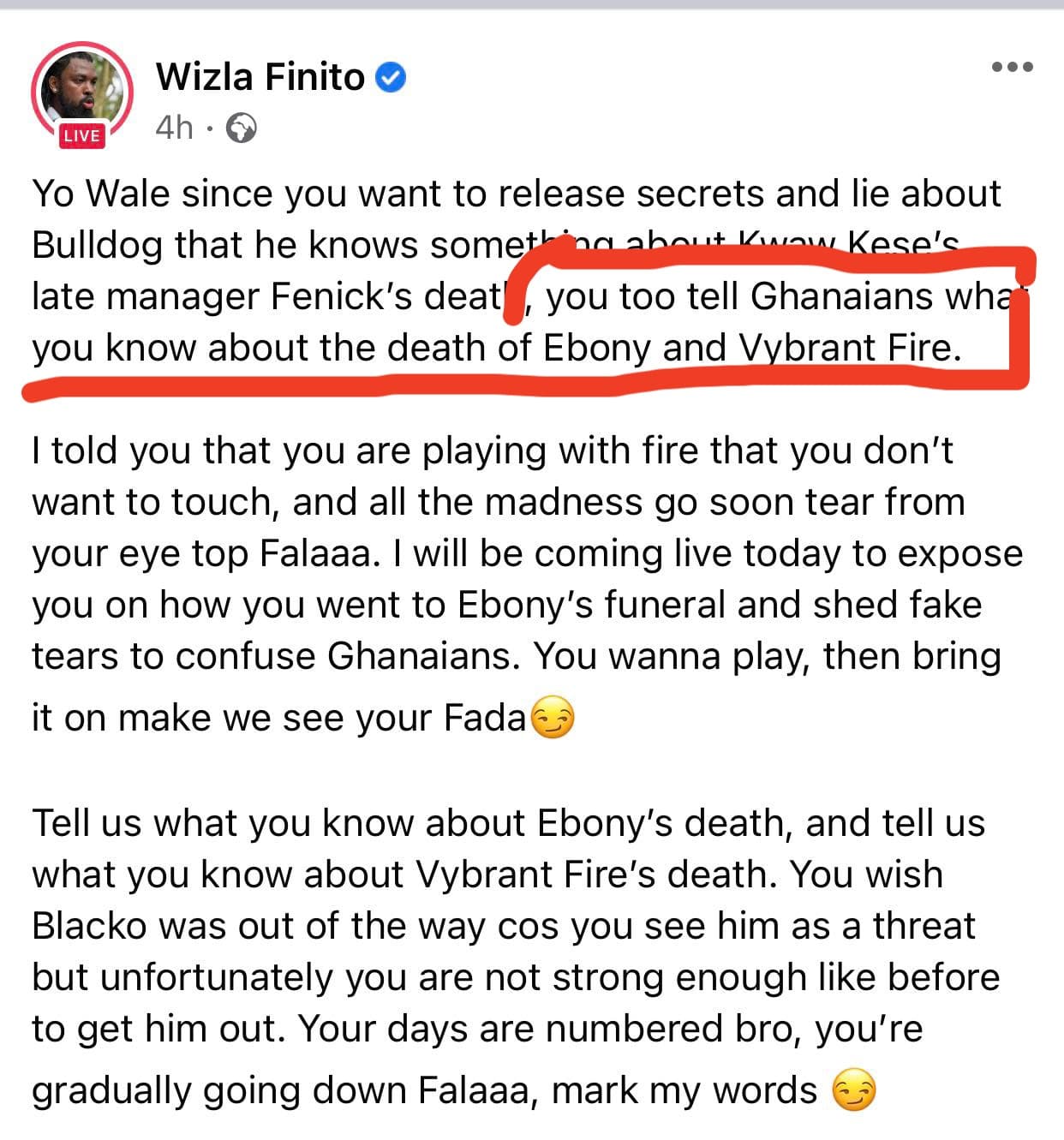 are not strong enough like before to get him out."